Valley CREEK CLEAN UP 2023
Volunteers needed! The city of Bessemer and its Stormwater Department in cooperation with various cities and organizations throughout Jefferson County is hosting the Valley Creek Cleanup, beginning at 8:30 a.m. on Saturday, March 4, 2023. The cleanup event in Bessemer will take place at McNeil Park, 1320 20th Avenue North.
Church groups, students and individual volunteers are welcome to participate in this event. Supplies will be provided. See the flyer for more details and contact information.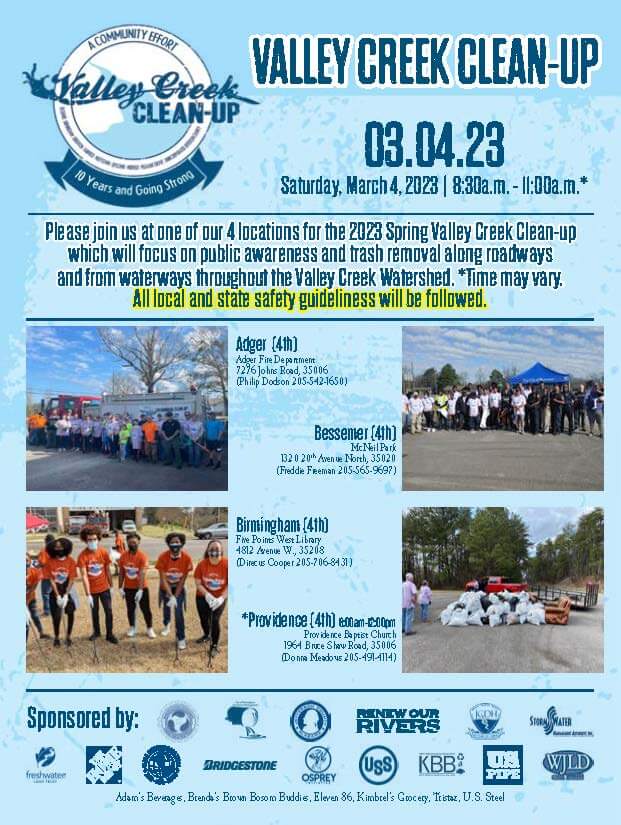 YOU MIGHT ALSO LIKE THESE