ACTIVE SHOOTER SEMINAR WITHIN THE CHURCH
The Bessemer Police Department, in conjunction with District 2 Councilman Chester Porter and Chambers Funeral Home, is sponsoring an Active Shooter Seminar on January 28, 2023 at 1 p.m. at Macedonia Baptist Church, 1400 26th Avenue North.


The event is free and open to the public. The event will focus on handling Active Shooter situation within a faith community setting. See the flyer for additional details.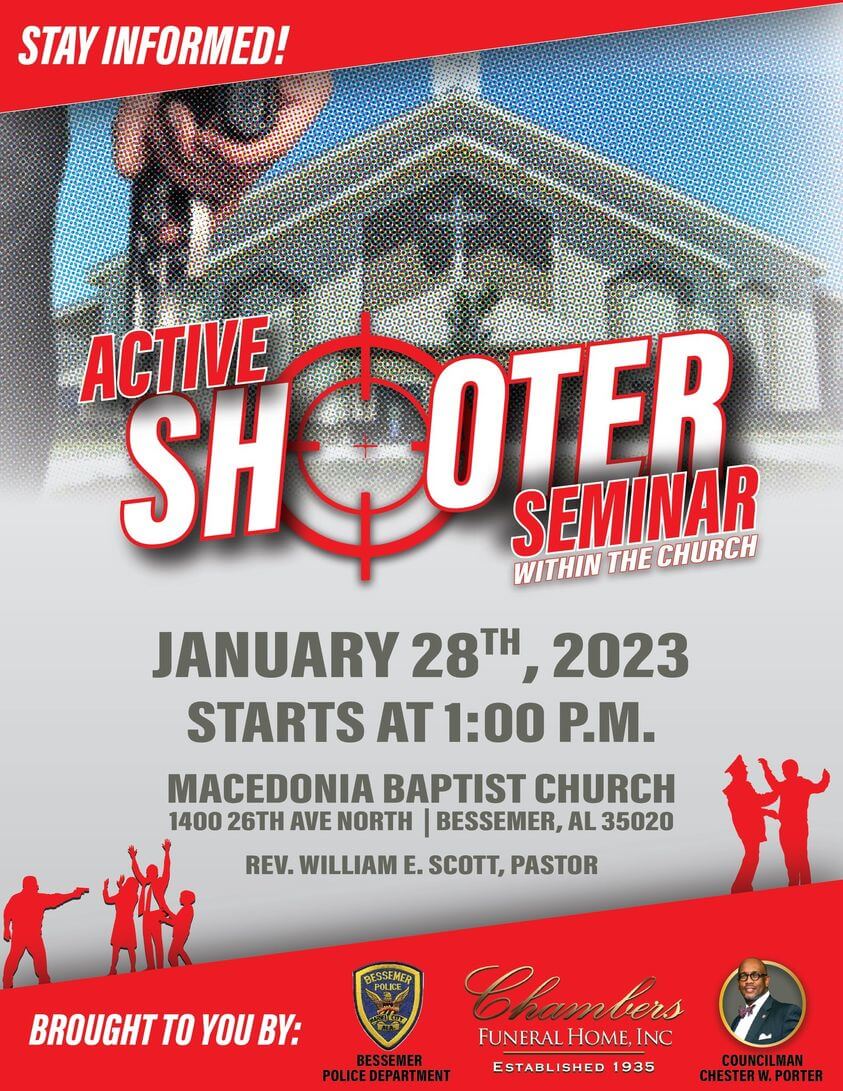 YOU MIGHT ALSO LIKE THESE