Bessemer awarded $300,000 Brownfield Grant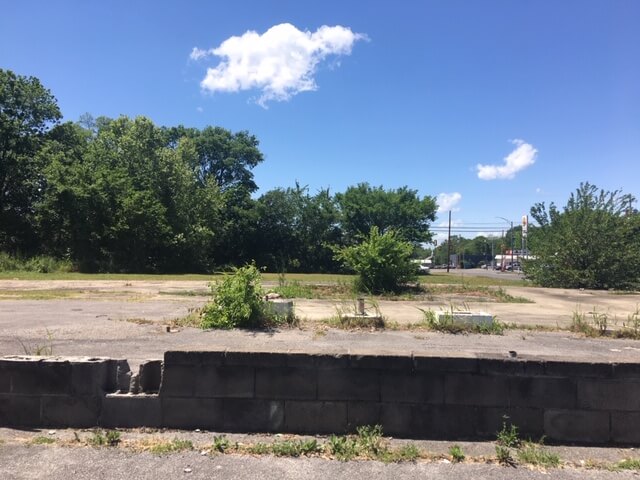 An old abandoned gas station site on Eighth Avenue North in Bessemer is one of several brownfield sites in the city
The city of Bessemer has been awarded a 2020 Brownfield Assessment Grant by the United States Environmental Protection Agency, or EPA, it was announced today.
The city will receive $300,000 to do community-wide assessments of known and potential brownfield sites. The funding will pay for Phase I and Phase II environmental assessments of the properties.

A brownfield site is described as real property, the expansion, redevelopment, or reuse of which may be complicated by the presence or potential presence of a hazardous substance, pollutant, or contaminant. Examples of a brownfield are old gas stations, dry cleaners or industrial sites. See the following video for a quick guide on a brownfield:
Grant funds can also be used to develop a cleanup plan and support community engagement activities.

Cities around the nation have been successful in redeveloping brownfield sites for reuse for things such as parks, new housing and business development. For example, the city of Tuscaloosa redeveloped the Tuscaloosa Amphitheatre on the site of a former brownfield.

Assessment activities in Bessemer will target downtown and other industrialized portions of the community. Downtown is located within a Qualified Opportunity Zone. PPM Consultants assisted the city with the writing of the award-winning grant.
"First I want to thank the EPA for awarding our city these funds," said Mayor Kenneth E. Gulley. "This Brownfield Assessment Grant will greatly assist us as we seek continued transformation in Bessemer by finding viable solutions and future uses for the brownfields in our community."
Bessemer is one of only two cities (Mobile) in Alabama to receive Brownfield Assessment Grant funding during this cycle.

EPA's Brownfields Program empowers states, communities and other stakeholders to work together to prevent, assess, safely clean up, and sustainably reuse brownfields.

The Small Business Liability Relief and Brownfields Revitalization Act of 2002, as amended by the Brownfields Utilization, Investment and Local Development Act of 2018, was passed to help states and communities around the country clean up and revitalize brownfield sites.
YOU MIGHT ALSO LIKE THESE